Learn Jiu Jitsu and Get In Amazing Shape!
Approximately 90% of fights end up on the ground. This is what makes Brazilian Jiu Jitsu is one of the MOST effective fighting systems taught today! In Brazilian Jiu Jitsu you will learn to control and neutralize your opponent by use of ground fighting, grappling, and submission holds.
Brazilian Jiu-Jitsu is one of the best styles of martial arts you can know when trying to protect yourself. Our classes are filled with individuals from around Berks County with skills ranging from beginner to advanced. No matter what your experience level, our professional instructors will work with you every step of the way to guide you through artfully executing even the most complex techniques.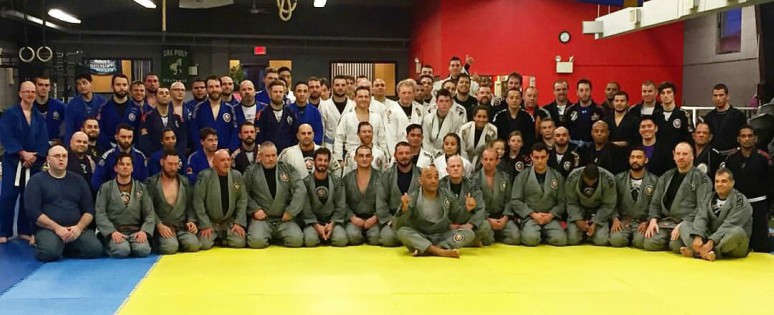 Gain Confidence From Brazilian Jiu Jitsu!
Thanks to a rigorous workout that uniformly works every muscle group in your body, you will you improve your speed, dexterity and your strength, as well as toning and conditioning EVERY muscle in your entire body. Not only will see you an increase in strength from this art, you will also see benefits like:
Increased Confidence
Increased Flexibility
Improved Coordination
Lower Stress Levels
Weight Loss
And more
The History of Brazilian Jiu Jitsu
Brazilian Jiu Jitsu was developed from the Japanese martial art of Kodokan Judo in the early 20th century. The basis of this art promotes the principle of a person successfully defending themselves against a larger, stronger opponent by using leverage and technique.
Find Out More About Brazilian Jiu Jitsu Classes in Berks County Today!
If you're ready to learn an advanced form of Jiu Jitsu – in a fun, cooperative and supportive environment – then this program would be right for you. Simply fill in the request box on the upper right and information about Brazilian Jiu Jitsu will be sent immediately to your inbox.